QuickBooks offers payroll services to businesses in order to facilitate their financial transactions. The payroll service of QuickBooks requires regular updates in order to give accurate results. Sometimes users might fail to update their application due to QuickBooks payroll error 30159. The users run into this error when Intuit servers fail to verify their login credentials. There is a long list of reasons that can trigger this issue. The error message that appear on your screen is:- 
Reasons for QuickBooks Payroll Update Error 30159
QuickBooks Desktop Error 30159 can arise due to faults in the application's technical part, such as EIN number and paysub.ini . The complete list of error is as follow:-
Your payroll subscription is expired.
There is more than one active payroll agreement with an inactive Direct Deposit agreement.
QuickBooks Desktop file: paysub.ini is damaged.
Your data was damaged.
Your application is outdated.
Your service key is incorrect.
Employer Identification Number (EIN) in the company file is incorrect.
The PSID in your company file is damaged.
Your QuickBooks Desktop version is incompatible with the version of windows you are using.
The status of payroll subscription in the QuickBooks desktop Service keys screen shows as "Invalid number or EIN"
The EIN you are trying to add was registered in the past.
Troubleshooting Steps for QuickBooks Payroll Error 30159
There are different courses of action that you can follow when payroll subscription verification error 30159 message appears on your screen such as renaming paysub.ini , verifying your payroll subscription and many more. Let's look at the step by step guide to fix this issue.
Solution 1- Verify Desktop Payroll Subscription
You will receive a payroll subscription verification error 30159 messages if you have an inactive payroll subscription. There are two ways to verify your desktop payroll subscription- either through your company file or through your Intuit account. Let's look at both the ways:-
You can verify your payroll subscription and fix QuickBooks Payroll Error 30159 by simply through your company file:-
Open your company file and click on the Employees tab.
Click on My Payroll Service and choose Account/Billing Info.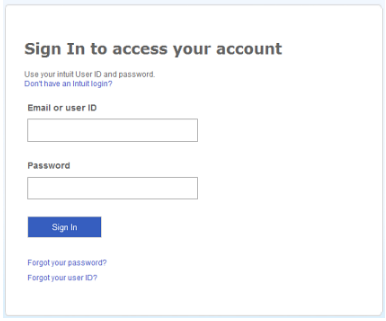 Enter your Intuit account's login credentials. Now your QuickBooks account page will open up.
Check if your payroll service is active under status, click on Resubscribe if required.
Through your Intuit Account
QuickBooks Payroll Error 30159 can simply be fixed by verifying payroll subscription through your Intuit account. Follow these steps in order to do so:-
Sign in to your Intuit account.
Check under Status if it says 'Active'. Click on Resubscribe if required.
Note: Follow the onscreen steps to reactivate your payroll services if required, and it may take up to 24 hours for reactivation of your subscription. The status section will show Active once the reactivation process is complete.
Solution 2- Rename Paysub.ini File
To store information regarding payroll subscription, Paysub.ini files are required. You will face enhanced payroll error 30159 if these files are corrupt. Simply renaming them will create new files. Follow these steps in order to do so:-
Note: Paysub.ini is a file on windows that is hidden and thus you are required to change window's folder settings.
Double click on My Computer and then tap on Organize.
Tap on the Folder and Search Option and then go to the View tab.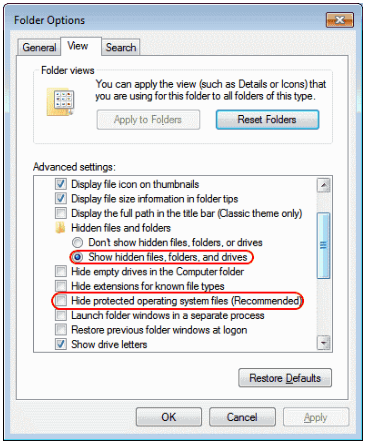 Now click on Hidden Files and Folders and tickmark Show Hidden Files, Folders and Drives.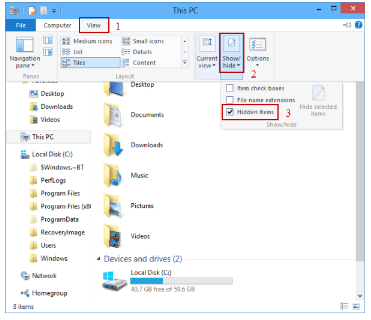 Choose Apply and then tap OK.
Now again, open My Computers and search Paysub.ini In the top search bar.
Once the Paysub.ini file is visible, you need to right-click on it and click on Rename.
Rename the file extension from .ini to .old .
You need to follow the same process for all Paysub files.
Solution 3- Add EIN to the Company File
Employer Identification Number is a very crucial part of your company file. You are bound to face QuickBooks desktop error 30159 if that number is incorrect or missing. You can simply add it by following these steps:-
Log into QuickBooks.
Click on the Employee tab and select Payroll.
Use My Existing Payroll Service.
Under Identify Subscription, select Use Subscription Number xxxxxxxx (Payroll Subscription Version).
You need to select Other: I have an existing subscription and a Zip Code and feed in your information.
Now click on Open and then Next.
Once the Add Company information window is open, you need to choose Next to add the company EIN.
You can choose Print or Return to QuickBooks Desktop.
Note: The Validating Payroll Subscription window will open up and the service is added automatically.
Verify the Service Key.

Go to the Employees tab and tap on My Payroll Service, then click on Manage Service Keys.
Click on View to display the new service key with an Active Status.
If you purchased a QuickBooks Desktop subscription straight from Intuit before creating a company file the steps you need to follow are:-
Note down the service key of EIN you are adding.
Click on Employee tab and then choose Payroll. Select Enter Payroll Service Key.
Tap on Add and enter the service key as one number (Don't add hyphens in between)
If the payroll service key is already in the company file, select Edit instead of Add. After that, type in the Service Key.
Click on Next and then Finish.
New Tax Table will be added and all your payroll functions will be activated in your file.
Solution 4- Manually Update your Windows
QuickBooks payroll error 30159 can also be caused if your current windows version is not compatible with the version of QuickBooks you are using. Update your windows system manually following these steps:-
Tap on the windows start button, go to the search field and type Update.
Press enter and the Windows Update window will open up.
Click on the Check for Updates button.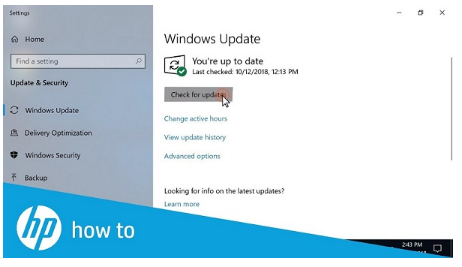 Your system will search for Updates and if it is available, it will show on your window.
Download if there is any update and then install it.
Once the installation process is over, restart your system.
Solution 5- Use Repair Utility
This utility can help you scan and repair the damage that is causing QuickBooks payroll error 30159. Follow these steps in order to use it:-
Download QuickBooks Payroll Error 30159 repair utility tool and install it on your system.
Tap on Scan and it should start scanning for the damages.
Click on Fix QB Errors.
Once it is done, restart your system.
Solution 6- Install and Uninstall QuickBooks in Selective Startup
Many times certain background applications interfere with the working of another application and it can also lead to QuickBooks error 30159. Installing QuickBooks in Selective startup mode will ensure that no background application interfere with QuickBooks:-
Create a backup of your company file.
Note down your QuickBooks desktop product and license info.
Press Windows+R to open the Run command window.
Type MSConfig and tap on OK.
Go to the General tab and select Selective startup and Load system services.
Go to the Services tab and select Hide all Microsoft Services.
Click on Disable All.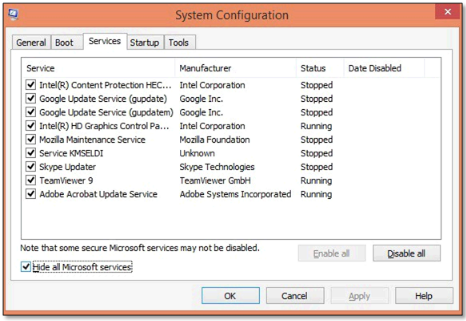 Untick Hide all Microsoft services checkbox.
Ensure that the Windows Installer checkbox is selected from the list of services.
Tap on OK.
Select Restart on the system configuration window.
Clean install QuickBooks Desktop.
On the keyboard press Windows+R to open Run command.
Types MSConfig and tap on OK.
Select Normal Startup in the General tab.
Tap on OK.
On the System configuration Window, click on Restart.
Get Experts Assistance to fix QuickBooks Enterprise Error 30159!
So now we hope you understand what shall be done when QuickBooks Error 30159 appears on your screen. We discussed all the things that lead to it and what shall be done in order to fix it. If the error message still appears on your screen, we would suggest you to get in touch with our experts by giving us a call on QuickBooks Data Service Solutions Helpline Number.
How to Fix QuickBooks Payroll Error 30159?
Stuck on QuickBooks Payroll Error 30159 and don't know how to deal with it? Well, need not to worry any more, as this article can be a savior for you. As per the recent reports, many QuickBooks users have encountered Payroll Error 30159. According to the hat are mostly caused because of incorrect file setup in the windows operating system. Another reason for the same can be corrupted Windows and other Windows Compatible program files.
If you want to explore further, then reading this article till the end might work in your favor. This article is written with an aim to share everything about the resolution of this QuickBooks Payroll Error 30159. However, to save your time and efforts you can take help from our QuickBooks payroll customer support team. Our intuit certified team is highly skilled and have years of experience to handle your bookkeeping issues in no time.
You may see the following error message when error code 30159 occurs.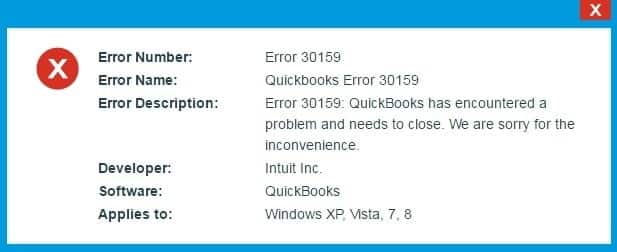 Possible Causes/Reasons of Error Code 30159
The QuickBooks error 30159 can cause damage to the data of the company and so it needs to be fixed. The main symptoms of this error are it crashes the program error, the PC often crashes while working on it or the system runs very slowly. Payroll update error 30159 occurs due to several reasons and they are listed below.
Incomplete installation of QuickBooks software.
Corrupted Windows system files due to virus infection.
Any program related to QuickBooks have been deleted mistakenly.
QB company file is corrupted or damaged.
Signs and Symptoms of QuickBooks Error 30159
The very first sign and symptom of this error can be when it appears and crashes the active program.
Also, if the system frequently crashes with this error, when running the same program.
"Error message 30159" gets displayed on computer screen again and again.
System perform slowly or sluggishly.
You may also read: How to Fix QuickBooks Error Code 80070057?
Methods to Fix QuickBooks Payroll Error Code 30159
Perform the below given solution methods in order to resolve the QuickBooks error code 30159 manually.
Method 1: Restore your system to an earlier point
Start your computer system and login as "System Administrator"
Hit a click on "Start" button, on your keyboard
After that go to the "All Programs" and click on "Restore" option.
After this open a new window and select "Restore My Computer" and click on "Next" button.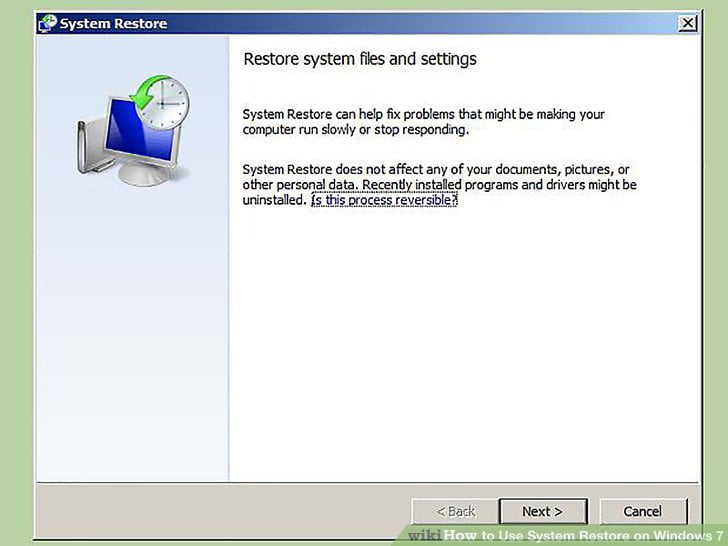 Choose the most recent system restore point and again click on "Next" button.
Once done click on the "Confirmation Window".
The next step is to restart the system once.
Once the system rebooted successfully, you need to download and install the "QuickBooks File Repair Tool".
Click on the "Scan" button, after installing the QuickBooks file repair tool.
Hit a single click on "Fix Error" button after the scanning is finished.
Once the "Success" screen prompts, you need to restart your computer system again.
Method 2: Install the Windows Updates
Firstly, hit on "Start" key, on your keyboard
After that type "Update" in the search box and then hit on the "Enter" key.
The system will check for the updates (if there any)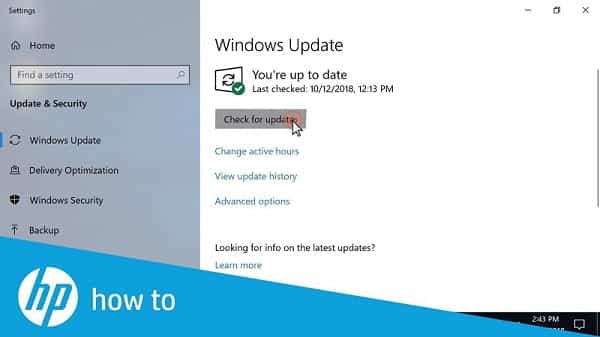 If you found any updates there just try to install all of them.
Once the process completes, reboot your computer.
Read Also: Set-up a contract to ensure your Invoices to get paid – on time
Method 3: Use Windows File Checker
Login as the "System Administrator" on your computer.
Hit on the "Windows" or "Start" button, on your keyboard.
After that Press "Windows + R" keys together to open the run box.
The user is now required to type "cmd" and then hit "Enter" key, on your keyboard.
A black screen will open on your desktop screen.
Type "sfc/scannow" and then hit on the "Enter" key.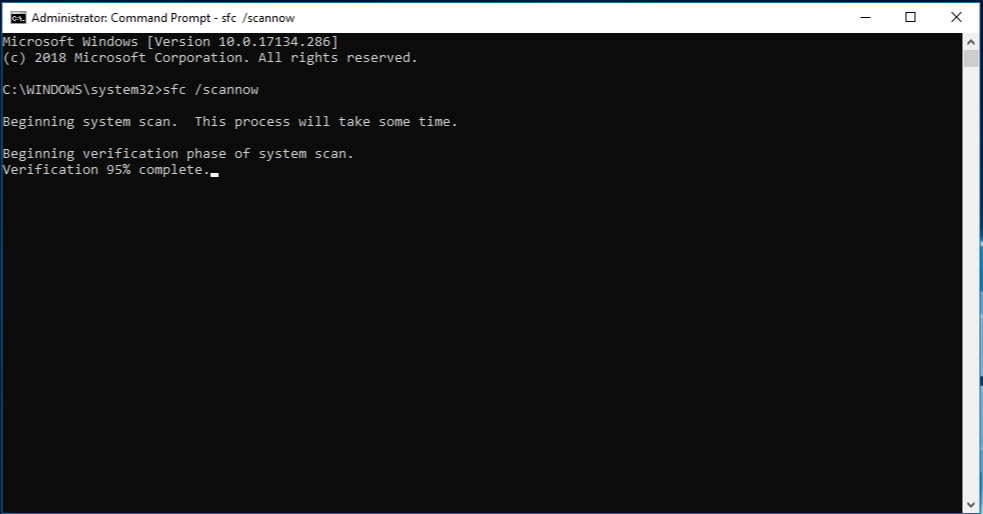 This process will take few seconds to complete.
Once the process is done, follow the screen instructions on your desktop screen to restore the corruptions problem of system files.
Method 4: Adding EIN to your company file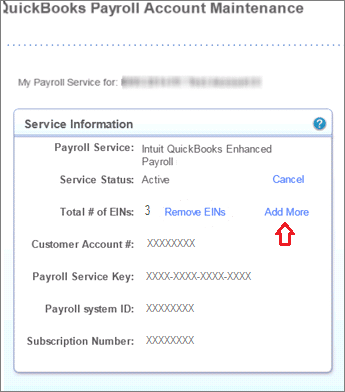 First of all Login to your QuickBooks as "System Admin".
After that hit a click on "Choose Payroll" option.
Now, the users needs to click on "Use my Existing Payrolls Service".
A newly window named "Account Maintenance" appears on your desktop screen.
After that hit a click on "Add file" option.
Check on the radio button that is labeled as "Add EIN Number".
Note: It should be noted that in case the radio button is disabled, then it means that the user has already subscribed to "EIN Number" for your company.
After that click on the "Next" button.
Check out the information and open your QuickBooks.
QuickBooks error code 30159 is not complicated and can be easily fixed. I hope you have successfully troubleshooted this error from your QuickBooks. If any how the problem still persists, then we recommend you to seek assistance from our QuickBooks online support team." and get quick help from the experts. Our certified ProAdvisor's are capable to handle your all type of issues related to QuickBooks.
Here's a Quick Way to Resolve QuickBooks Error 30159
QuickBooks Payroll requires regular updates for accurate results and persistent performance. Updating QuickBooks and its components is a process where most of the errors and glitches arise. One error that QB users face while updating Payroll is Payroll subscription verification error 30159. Once a user encounters this error, a message pops up on the screen "Can't Verify Payroll Subscription Error 30159". This happens when Intuit's® server for some reasons cannot verify user's login or the Payroll subscription is inactive or expired. Some other reasons can also trigger QuickBooks Error 30159 that we have listed further in our article. Follow the complete article for detailed troubleshooting info.
What Triggers QuickBooks Error 30159 While Updating Payroll
In several cases, we have noticed that 30159 error occurs when the user's payroll subscription is expired. Down below you can read all the faults that cause the payroll subscription error in QuickBooks:
User's payroll subscription is expired or is in an inactive state.
There is a damage in the paysub.ini file of QuickBooks.
Using outdated QuickBooks Desktop application.
Windows or/and QuickBooks files are infected by any virus or malware.
Steps to Resolve Payroll Update Error 30159
Troubleshooting Step 1: Check the status of your Payroll Subscription
As we know, the primary reason of getting Enhanced Payroll Error 30159 is the inactive status of your payroll subscription, so it is crucial to check the status of the subscription to resolve the error. Follow the steps below for the verification of your payroll subscription:
Access your QuickBooks Desktop application and from the top section select, My Payroll Services under the Employees tab and then click Account and Billing Info.PS036 message
Enter your login credentials and hit Sign In.
Now on Confirm your account information window select, the method by which you want to verify your identity.Error message 30159
Receive the confirmation code on your phone number or in the email and click Continue.
On the Enter your confirmation code window, enter the 6-digit confirmation code that you have received and click Continue.I am getting error 30159
Once you are signed in, try updating payroll tax tables once again and see if the Error 30159 is resolved. In case the error persists, follow the next troubleshooting step.
Troubleshooting Step 2: Repair paysub.ini file to remove QB Payroll error 30159
Renaming paysub.ini file by adding .old at the end of the file name excludes it from being used by QuickBooks when it is damaged. After renaming the file, when you run QuickBooks Desktop it automatically creates a new paysub.ini file to use. Follow step 2 from our article on Payroll Subscription Error PS036 to learn how to rename damaged paysub.ini file.
In case if you are still struggling to get rid of QuickBooks Error 30159 then try to install and scan your computer using an antivirus software as the error might be occurring because of an Windows Infection. If you feel the need of help at any step of troubleshooting, then you can always reach us at our Support Number.
QuickBooks Payroll Error – QuickBooks Error 30159
QuickBooks Error 30159
is encountered when the user is trying to update QuickBooks payroll or is working on his company's Payroll. There can be many damages that can affect your company data due to this error. Hit CTRL+K on your keyboard to know the status of your Payroll with your QuickBooks. If EIN status is deactivated, then please contact QuickBooks payroll support on +1888-300-6790 for reactivation of your EIN. Therefore there are other ways which can cause QuickBooks error c0de 30159.
Causes of QuickBooks Error 30159
QuickBooks is not installed properly
EIN Status is not active
Windows reg files are corrupted
Windows is not updated
QuickBooks payroll is not updated
QuickBooks company file is corrupted or damaged
Solution for QuickBooks error code 30159
Run QuickBooks as an administrator
Re-install QuickBooks
Repair your QuickBooks
Repair your company file using QuickBooks file doctor
Update QuickBooks payroll
Run Windows scan to check files that are damaged which are creating issues for QuickBooks to update properly
Get Support for QuickBooks Error 30159
Contact QuickBooks Payroll support to get instant support for QuickBooks error code 30159. Call get your QuickBooks errors fixed easily.
How can I fIX Quickbook payroll error 30159?
Here's How To Fix The Payroll Error 30159 In QuickBooks:

Have you been facing the Error 30159 in your QuickBooks Payroll for quite a while and have no idea about how to fix it? Well, many users face this error in their QB Payroll software ad yes sometimes it may also hamper their workflow. However, there are few ways to fix this error without any hassle. Here's how.

Common Reasons That Might Cause The Error 30159 In Your QuickBooks Payroll:

The following are the most common reasons that might have caused the QuickBooks payroll error 30159 in your software.
Incomplete/corrupt QB installation.
Virus problems or damaged/Corrupted Windows system files/registration files
Damaged QuickBooks company files or Inactive Employer Identification Number
Windows OS/QuickBooks Payroll is not updated

Top Fixes For The QB Error 30159
Navigate through the following methods for fixing the QuickBooks payroll error 30159.
With The Windows System Restore Tool
Scroll to the Start search menu, input & select System Restore and then select the System Restore option.
Enter the administrator credentials and then follow the onscreen prompts for finishing the system restore process.

With The QB Payroll Error 30159 Repair Tool
On your PC, login as the administrator, click on Start and then choose All Programs.
Choose System Restore, then select Restore my computer following the Next option.
Pick the recent system version, click Next to confirm the updates and then reboot your computer.
Now, download the QB Payroll Error 30159 repair tool, then select Scan button to let the tool scan and fix the errors.

Try Adding The EIN (Employer Identification Number) In Your QB Company File

This method can really help you with fixing the QuickBooks payroll error 30159 effectively.
Sign in to your QuickBooks account, then select Payroll and then select Use my existing payroll service for launching the Account Maintenance window.
Choose Add File, then select the Add EIN Number radio button and after it is enabled, add the EIN number correctly, and then save the changes.
Moreover, if you are stuck with the QuickBooks payroll error 30159, then contact tech support for better assistance.
Eliminate QuickBooks Payroll Error 30159 With Easy Steps
Sometime when the QuickBooks user tries to upgrade the payroll or while working on the company's payroll, it might get stuck in the middle of the work because of the QuickBooks Payroll Error 30159. But how does it actually appear? And how it affects the working of the QuickBooks? Well, here is the complete solution to remove error 30159. You can contact experts via QuickBooks Support Number to apply all these steps.
What is QuickBooks Payroll Error 30159?
QuickBooks Error 30159 is mainly a payroll error that occurs due to improper file setup in the Operating System of your PC. The error generally caused by Windows computers or other Windows compatible devices.
If you see that your computer screen is showing a 30159 error message, it means that the error has already appeared in your QB payroll. As the error is daunting and will stop your payroll work, and you won't be able to use your QB payroll until it completely vanishes. Therefore, you need to perform such steps to rectify the error. But before this, you should be aware of the possible reasons because of which the error can occur.
Causes of QuickBooks Error 30159
Here in this section, we have clearly mentioned the reasons behind the error 30159, see below to analyse which has caused your QB.
When your QB company file is damaged or corrupted
EIN Status is inactive
QuickBooks Installation Error happens
If you have not updated your Windows version
Or if you have not updated your QuickBooks
When your Windows Registration File corrupts
If any malware or virus has attacked your system
Improperly deleted the hardware file
Wrong information by the damaged file system
Steps to Rectify the 30159 Error from QuickBooks
There are number of solutions that you can easily apply and solve the error. See below-mentioned solution:
Solutions 1: Manually Update the System
Log in your system as Administrator
Select All Program
Click on Accessories and click on system tools on your screen
Select system restore
Click Next
Continue doing until the confirmation window appears
Now restart your computer after processing
Solution 2: QuickBooks Error Scanning
Download the QuickBooks Payroll 30159 Error utility
Now install the program, and proceed
Select the scan option
And, start scanning
Click on Fix QB Errors after scanning
Next, you need to restart your PC
After restarting check if the error has vanished or not. If not, then move to the next solution.
Solution 3: Performing Disk Cleanup
Here in this step, you have to perform Disk Cleaning on your system, this method is generally effective to resolve most of the errors in QuickBooks.
Solution 4: Use System Restore in Windows
Search System Restore in the search box
Select System Restore
Now, enter the administrator passwords
Next, follow the steps in the wizard
Restore your system
Hence, after performing these steps you may resolve the error this daunting error from QuickBooks very soon.
Solution 5: Add EIN to Your QB Company File
First, you need to log in QuickBooks
Click Select Payrolls option
Now click on 'Use my existing payrolls service'
The Account Maintenance window will get open on your screen
Select Add File
Mark the radio button opposite to Add EIN Number
If you notice that radio button is disabled, then you have already correctly subscribed to EIN Number
Now click Next
Remember to review all the information
And, now return to QuickBooks
The 5th solution is also completed and the above solutions are directed by the QB experts. You can simply perform these steps in your home and rectify the error without anyone's help. But you still facing the QuickBooks Payroll Error 30159 then you need to contact the expert by QuickBooks support contact number.