Winning a popularity contest doesn't make QuickBooks the best choice for inventory management.
What's one thing that ecommerce and brick-and-mortar retail stores have in common? You probably guessed it: inventory. And whenever you have inventory, there's inventory management. In other words, when you sell physical products, it's inevitable that someone will be tracking what's in stock, out of stock, and needs to be ordered, among other factors.
When starting out, most SMBs use manual methods for inventory management purposes, namely spreadsheets. In fact, one survey of over 1,100 U.S. small businesses revealed that a whopping 43% either do not track their inventory at all or rely on manual processes. Of the 33% who use inventory management software, however, just less than half use QuickBooks.
For many businesses, adopting QuickBooks is the next step for improving their inventory management. A popular choice for meeting accounting needs, as of 2017, QuickBooks Online alone boasted over 2 million global customers. With this in mind, winning a popularity contest doesn't make QuickBooks the best choice for inventory management.
While it may be a great fit for some, here are 5 problems you may face when performing inventory management in QuickBooks.
1. QuickBooks isn't designed for inventory management.
As noted, around 13% of SMBs use QuickBooks for inventory management purposes. Despite this, the software is simply not designed to meet all of your inventory needs because that's not its primary purpose: Quickbooks was built to serve primarily as accounting software.
Built for accounting, QuickBooks offers the full scope of features to meet your money management needs, including features that accommodate bookkeeping, payment acquisition, payroll, and time-tracking. With this emphasis on meeting your accounting needs, QuickBooks provides limited offerings for inventory management.
As a result, the software may fail to meet your inventory management expectations, but it's not designed to. Rather, QuickBooks better serves to meet your accounting needs when integrated with a system designed specifically for inventory management.
2. You'll likely need additional programs to bridge the gaps.
While QuickBooks claims to be an all-in-one business management tool, you may find yourself needing to fill in the gaps. For instance, QuickBooks offers limited sales order management support, particularly the ability to track unshipped orders. To keep track of unshipped orders, you'll have to resort to using a spreadsheet program or otherwise.
In addition to missing generally applicable inventory features, there's a strong chance you'll need to use additional programs to make up for the industry-specific features you're missing out on as well. For example, QuickBooks does not offer inventory management features for manufacturing or distribution.
Despite its limitations, it's valuable to note that integrations with QuickBooks are available to help satisfy your inventory needs. That said, many of these apps have few to no reviews or poor ratings, which increases their likelihood of failing your expectations.
3. The limitations may grow as you scale.
QuickBooks Enterprise, in particular, claims to be designed to grow with your business. However, in addition to the limited access to features, you may find yourself limited by the alleged scalability offered by this software. From limitations in file size to users, you may not have what you need to meet your business's needs of today or as you grow.
For instance, one notable limitation is QuickBooks's limitations on your company file size as well. Even for the Enterprise version of the software, your company can only have a maximum of 1GB of storage. As such, if you already know that you'll need more storage than this software can offer, you may want to start considering other options.
4. There's still a chance for human error to occur.
One of the greatest benefits of inventory management software is that it often reduces the potential for errors to occur. With fewer errors, your organization can save on time, money, and resources. Unfortunately, Quickbooks doesn't help in this department as much as it could.
Unfortunately, if you supplement QuickBooks with additional outside programs or spreadsheets, your chances for human error greatly increase. This is because it's highly likely that someone will be manually entering or transferring data from one program to another, and each time data moves from one place to another, the probability of an error occurring increases.
In this way, while an inventory management system can help to resolve issues with data entry to sales forecasting, it may be less helpful when a person is moving around the data manually from one system to another.
5. You'll receive limited inventory analytics and reporting.
Finally, one of the most significant issues presented by QuickBooks is its limited reporting offerings. With some information stored in outside programs, perhaps spreadsheets, QuickBooks won't have all the information necessary to provide you with comprehensive reports.
When your reports are missing data, perhaps information on those yet to be shipped orders, your gauge for your business's health to your sales forecasts are very likely to be inaccurate. Even with all of the data in place, it can be difficult to customize your inventory reports to meet your needs.
With a truly all-encompassing inventory management system, receiving comprehensive reports shouldn't be an issue. Not only will reports include all the necessary information, but you should be able to tailor those reports in a way that meets your unique needs.
If Not Inventory Management in QuickBooks, Then What?
While there are several reasons performing inventory management in QuickBooks isn't ideal, the software is a good choice for some businesses. For example, if your business is just starting out, QuickBooks is a cost-effective option, with even QuickBooks Enterprise ranging from only $1,000~ to just under $5,000 per year. Moreover, these tools can be easily purchased online and do not require a software developer.
On the other hand, if you're now convinced that QuickBooks isn't the best option for your business, you may be wondering what options you should consider pursuing instead. To meet your industry-specific needs, as well as needs specific to your business, consider acquiring a custom-tailored software solution.
For over a decade, ClikFocus has been building custom-tailored applications for non-profit and enterprise-level businesses alike. From unique inventory management solutions to ecommerce systems, the sky's the limit on what we can create for your business. Say goodbye to inventory management in Quickbooks, and contact us today. 
QUICKBOOKS ADVANCED INVENTORY
Have you outgrown parts of QuickBooks and now you need more advanced inventory features to handle increasingly complex logistical challenges? Unfortunately, this is the case for many QuickBooks users, especially ones who have been with the solution for years. Yes, it's true that QuickBooks Enterprise has come out with some advanced inventory features in the past few years, which may help improve your business's processes. But for the most part, it's still really limited and leaves a lot to be desired for businesses needing more functionality to better manage their inventory.
After all, QuickBooks is first and foremost an accounting solution, not an inventory management solution. The inventory management features it offers are simply a convenience for businesses that are still quite small and don't have much experience with managing their inventory.
The good news is that there is a business automation platform called Fishbowl that integrates seamlessly with QuickBooks. Fishbowl offers advanced inventory management and manufacturing features that QuickBooks lacks. So you can continue to use your favorite accounting software and then use Fishbowl to get your warehouse and other areas of your operations running more efficiently.
Here are just a few of the many inventory management features Fishbowl has that QuickBooks lacks:
Extensive costing methods
Additional inventory tracking options
Pricing and discounts
Transfer orders
Barcoding
Return merchandise authorizations
Advanced manufacturing
Kitting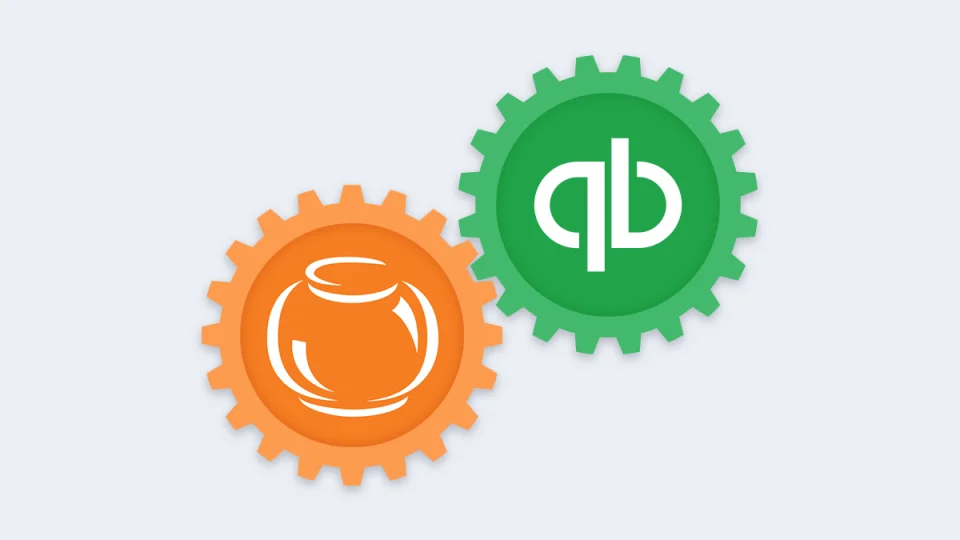 1:04
Let's dig deeper into each of these features to show how Fishbowl goes beyond QuickBooks' limited inventory management features.
EXTENSIVE COSTING METHODS
QuickBooks only offers Average Costing and First In First Out (FIFO) costing methods while Fishbowl offers Average Costing, FIFO, Last In First Out (LIFO) and Standard Cost methods. This added flexibility gives your business more options to meet your unique requirements to measure all of your inventory costs over time.
ADDITIONAL INVENTORY TRACKING OPTIONS
QuickBooks allows users to track their inventory by lot numbers or serial numbers. Unfortunately, they can only choose one option. They can't have some items tracked by lot numbers and others tracked by serial numbers. It's either one or the other. Fishbowl, on the other hand, allows items to be tracked by lot numbers, serial numbers, revision numbers, expiration dates, and virtually any other criteria you can come up with via its custom fields. And it's not an all or nothing proposition, either. You can track some items by their lot numbers, others by their serial numbers, others by their revision numbers, and still others by their expiration dates. There is practically no limit to the inventory tracking options available in Fishbowl.
PRICING AND DISCOUNTS
Creating discounts is an important tool to help you improve customer loyalty and boost sales. With QuickBooks, you are limited to a percentage discount and a certain number of dollars taken off the price. Fishbowl is not restricted to only those two types of discounts. In addition to a percentage discount and a certain number of dollars off, Fishbowl also allows you to set up group pricing and cost-plus pricing. These allow you to reward customers who fall into certain tiers and also to be flexible with your discounts. The cost-plus pricing can change over time as the cost of new products changes.
TRANSFER ORDERS
QuickBooks requires users to record a purchase or sale in order to transfer products from one location to another, even if they're not actually being bought or sold but simply moved internally. Fishbowl offers transfer orders, which are designed for this very purpose. There is no purchase or sale involved in a transfer order. Items are simply moved from one location to another and these changes are recorded in Fishbowl's database to ensure each location has the correct inventory quantity.
BARCODING
QuickBooks Pro and Premier do not have the ability to scan barcodes outside the system, but QuickBooks Enterprise does allow barcode scanning to add items to purchase orders and also to pick items for order fulfillment. Fishbowl Go is an app that allows barcode scanning for many jobs beyond picking items to fulfill orders. You can also use it to cycle count your inventory and instantly update quantities on hand. Scan barcodes to reorder items that are getting low and receive orders as they arrive in your warehouse. And that's just scratching the surface. Fishbowl offers much more comprehensive barcoding functionality.
RETURN MERCHANDISE AUTHORIZATIONS
A Return Merchandise Authorization (RMA) is a useful tool in processing product returns from customers. QuickBooks does not make use of RMAs. Fishbowl does, and it allows items to be returned, replaced, repaired, and refunded, depending on the situation and the policy that your company has in place concerning returns. RMAs go a long way toward assuaging customers' concerns and making the best of a potentially frustrating moment for them.
ADVANCED MANUFACTURING
With QuickBooks, you have limited manufacturing features. For example, users can create simple work orders to assemble finished products. However, simple assembly jobs are not the only kind of manufacturing jobs that a company may need to perform. Fishbowl Manufacturing lets you generate work orders and manufacture orders for the purpose of assembly, disassembly, repair, service, and replacement jobs. You can manipulate parts in many ways and have those changes reflected in your inventory records. Fishbowl Manufacturing utilizes production stages and user-assigned tasks to ensure that complex manufacturing jobs are performed in the right order and by the right people. If anything goes wrong in the process you can quickly track down the source of the problem and fix it.
KITTING
Kits are groupings of products that are similar to each other in some way. QuickBooks does not have the functionality to allow kitting. No kidding! Fishbowl, on the other hand, allows kits to be created and added to sales orders to make it easier and more intuitive to group products together and sell them.
AN IDEAL INVENTORY MANAGEMENT SOLUTION
Fishbowl can track tens of thousands of parts and it gives you the ability to view your inventory in multiple locations. Give us a call at 800-774-7085 to find out more or download a free 14-day trial to see if Fishbowl is right for you.
Click here for a Free Download
---
TL;DR SUMMARY
Fishbowl has quite a few features that even the most advanced version of QuickBooks does not. These include:
Extensive costing methods
Additional inventory tracking options
Pricing and discounts
Transfer orders
Barcoding
Return merchandise authorizations
Advanced manufacturing
Kitting
How to Add Inventory in Quickbooks
Tracking and managing inventory is a tedious task but an important one to ensure you have enough product on hand to keep your customers happy. QuickBooks Pro, Premier and Enterprise editions offer inventory tracking, although the feature is disabled at the time of installation. By enabling and using the inventory tracking functions, you can not only manage inventory, but you can also receive alerts when it's time to reorder and create purchase orders. The QuickBooks inventory tutorial is simple, and you will be adding products or services almost immediately.
Check Your Subscription First
One common issue that prevents adding and tracking inventory is your subscription status. Inventory management is not available with every plan, and you must subscribe to QuickBooks Plus to make it work.
Open QuickBooks, click the gear-shaped icon to retrieve a menu and click on Account and Settings. Locate and select the Billing and Subscription option to view your plan. Upgrade to the Plus edition, if necessary, to unlock the inventory management features offered by QuickBooks.
Set Up Inventory Tracking
To activate inventory tracking, head back to the Account and Settings menu and click Sales. Choose the ON option for Quantity and Price Tracking and for Tracking Inventory on Hand.
This simple process activates the inventory tracking features. When the On position is selected, your account is enabled to input products, pricing and quantities available. You can add inventory, subtract inventory and input the critical details that make it possible to manage your orders, overhead and margins against the products sold through your business.
Access the Dashboard
The dashboard works equally well for the desktop versions, but the online options are increasingly popular as they do not require a software installation. Choose the gear icon again to retrieve a menu of options. Click on Products and Services to access the dashboard.
Use the Dashboard to Customize
The dashboard offers customization options that ultimately depend on your preferences and business model. You can input all inventory directly or set up categories to better organize the inventory. Make an organizational plan before jumping into the process.
Adding bulk inventory without a game plan quickly creates an unorganized view that is difficult to manage. Adding categories and subcategories helps guide the inventory management process.
For example, a clothing store can separate each category according to the targeted gender while adding subcategories for the clothing type. You organize the store layout in a similar fashion, so this keeps everything on the same loop. Add a category for Women with subcategories for Pants, Shoes and Socks, for example. Add the products to match the appropriate category. You can then use the inventory management in QuickBooks to track quantities.
Adding Inventory to QuickBooks Online
To add an inventory product to QuickBooks online, select New from the Products and Services dashboard. Choose Inventory Item to retrieve a new window for the individual product or service you want to input. Add the product name and fill out all other fields.
In most cases, you enter the SKU number, add the category for organization and input the quantity and the price. You can also add a product description, notes and a photo for your records. Click Save to add the item to your inventory system.
If you already have the product or multiple products listed on a spreadsheet, click Product and Services followed by New. Select the Import option to upload your inventory to the system. At this point, you can edit individual items as needed to update quantities and product information. Make your spreadsheet with column fields that match the QuickBooks fields for a seamless upload that requires little-to-no editing.
QuickBooks inventory management limitations and solution
Spoiler Alert: QuickBooks inventory management is the best for manufacturers, but only when paired with Katana – the Smart Manufacturing Software.
As a manufacturer, you must contend with the difficulties of running a business, scheduling production, inventory management (including raw material management) and, finally, administration.
The admin side of things can be intimidating. Especially when it comes to things like taxes. It gets even scarier when you realize filing your taxes incorrectly could have serious consequences.
This is why many manufacturing businesses use QuickBooks inventory management so they can keep track of their finances at the same time.
In this article, we're going to investigate QuickBooks inventory management, how it works, the limitations, and what software you can use to overcome these challenges.
PRO TIP: Managing your inventory is more complicated than you might imagine. This is why we've put together a must-read inventory management guide to help you in your quest for more control over your manufacturing.
Can you Use QuickBooks for Inventory Management?
The short answer is yes – but the functionality is limited.
QuickBooks inventory management consists of tracking some of the costs to manufacturing and providing an evaluated balance sheet to track these expenses.
It tracks your manufacturing process to give you an overview of your manufacturing costs.
QuickBooks records your inventory item by the value it was purchased at (or how much it costs for you to make) increasing the value of the Inventory Asset account on your Balance Sheet report and increasing inventory (or Quantity on Hand) of said product.
Once the finished product has been updated as sold, the built-in inventory management software for QuickBooks decreases the value of Inventory Asset and the Quantity on Hand units for that item.
When you record a sale, the inventory management in QuickBooks increases the Cost of Goods Sold and records the Income from your product.
To figure out your gross profit, you'll need to check the difference between your COGS and your Income.
When using QuickBooks inventory management, it performs inventory evaluation using the first-in, first-out (FIFO) system to track any fluctuations in product costs and the COGS.
This might sound all confusing, but basically, all you need to know is that when doing QuickBooks inventory management, it tracks your finished goods and gives you an evaluation of their costs, profits, and losses.
However, QuickBooks can be used to track other manufacturing costs, such as the cost of labor and manufacturing overheads. But, to edit these you're going to need to access the settings page and look into your "Chart of Accounts".
2. Non-Inventory Items
Simply, these are the nuts and bolts of your inventory. If you're handling raw material, then this is where it's stored. We'll explain the complications of recording raw materials a bit later, but it mainly concerns recording the conversation of raw materials into finished goods.
3. Services
These are the services you provide. Perhaps you sell a product, such as a piece of specialized equipment that needs to be installed on a prebuilt machine, and you might offer an installation service too. This is where you'd track these costs.
4. Bundle
If you practice inventory kitting, making gift baskets, or selling products and services together, for example, it's all tracked under your bundled inventory.
A quick disclaimer: Tracking and inventory management with QuickBooks requires you to be on the correct payment plan, as these features are not offered on most versions of the software.
How to Use QuickBooks for Inventory Management
QuickBooks breaks down your inventory into four categories:
1. Inventory Items
This is comprised of the items that you sell (and buy if needs be), allowing you to track those quantities. However, to be able to track them, you need to enable Inventory Tracking under your settings.
To enable Inventory Tracking in QuickBooks, go to the Gear/Cog icon at the top right corner of the screen.
Select "Account and Settings" and go to "Sales".
In this window, you can find the option to enable tracking under "Products and Services"
You might be rubbing your hands together if you've been contemplating getting started with QuickBooks. Hey, we don't blame you, it's accounting software, and it's top-notch.
But, there are downsides to using QuickBooks inventory management, which we'll explore before you make any decisions.
Limitations of QuickBooks for Inventory Management
QuickBooks inventory management isn't designed to support businesses that have huge quantities of raw materials or handle products that deal with more granule materials.
It would be awesome to conveniently manage your business from one place, and it's the very reason you're here looking into how to record finances and do your QuickBooks inventory management.
QuickBooks is awesome for accounting, but the QuickBooks inventory management system, it lacks a lot of features which are essential for manufacturers.
1. QuickBooks Inventory Management Isn't Designed for Manufacturers
This is the simplest way of explaining the biggest problem.
Yes, QuickBooks inventory management is possible, but it isn't designed to support businesses that run job shop manufacturing. If you solely depend on QuickBooks, you're going to need to organize your routings for productions either in spreadsheets or with another tool.
2. No Production Scheduling
Once again, there is no feature for you to establish and save a master production schedule (MPS) within QuickBooks. Meaning you're going to have to figure out your production planning and have it saved somewhere else. Which can be a pain for you and your teammates as this information will now be stored separately.
3. No Serial, Lot Numbers and Location Tracking
Okay, this isn't 100% true, there is a module for location tracking on the more expensive QuickBooks packages. But, otherwise, the core QuickBooks inventory management feature doesn't support any of the above which you'll likely need as a product-making business.
4. No Bill of Materials
QuickBooks inventory management online doesn't feature a way of writing and saving your bill of materials (BOMs). There are workarounds, such as creating items under products and services, but no built-in BOM creation module.
5. QuickBooks Cannot Convert Raw Material into Finished Goods
Once again, you can use the system to track sub-assemblies or group items together, which you'll purchase together to make a final product. However, you'll need to sell on the grouped item as the final product for this to work (which will be reflected on the customer's receipt) or adopt a third-party QuickBooks raw material inventory system.
Think of it like this:
In QuickBooks – component A and component B represent the finished product
Basically, QuickBooks is fine for tracking your finances and inventory if it only consists of finished goods. However, if you're a maker, it doesn't support the most crucial element of your business, which is the manufacturing process your business follows.
You can probably see how this would be an issue for you.
This might be your initial response to QuickBooks inventory management after discovering these limitations.
However, QuickBooks is still fantastic, especially when it's partnered with Smart Manufacturing Software.
Integrate Your QuickBooks Account with Katana Manufacturing Software
Inventory management software for QuickBooks can help you bridge the gap between accounting and sales, allowing you to overhaul your manufacturing capabilities.
Smart Manufacturing Software like what is offered by Katana allows you to seamlessly integrate your QuickBooks account, helping you to bridge the missing feature gap of the QuickBooks inventory management built-in system.
Firstly, once you've integrated your accounts, you can begin pushing your sales orders from Katana to QuickBooks (allowing you to accurately track your income) and generate invoices from the Katana dashboard. Useful for tracking expenses in QuickBooks and for sending off invoices to a supplier.
The video below will explain these features in more detail:https://www.youtube.com/embed/oqNCTaS7osk?feature=oembed
But, more importantly, integrating your QuickBooks with Katana allows you to have access to:
1. Real-time Inventory Updates
Our unique auto-booking system allows you to get a better understanding of your stock-levels. When a manufacturing order is created, Katana automatically takes any available material and allocates it to a project. The same goes for if you're a make-to-stock business, but instead, a finished product will be committed to a sales order.
2. Production Scheduling
Katana's production scheduling software uses a RAG system to give you an easy-to-understand, visual dashboard, so you can easily monitor the status of your production. A built-in task list allows you and your teammates to see what needs to be done and how long is left until an operation is completed. Finally, our nifty drag-and-drop feature allows you to reprioritize your work order for if a specific project needs to be completed first. Best of all, Katana will automatically redistribute resources to the new workflow.
3. Save Your BOMs
Speed up your production by saving your BOMs onto Katana, which will allow the software to automatically adjust inventory levels when future orders come in and let your teammates know what material is needed and what manufacturing processes need to be followed. If you sell multiple variants of a product, Katana can easily generate each possible variation when setting up your BOMs.https://www.youtube.com/embed/Ay9RuDVSKTE?feature=oembed
CASE STUDY
Puppy Cake was able to save nearly $20,000 in annual payroll by integrating Smart Manufacturing Software into their business.
How did Puppy Cake manage to save such a huge amount? It was because they were able to:
— Save 20 hours a week by not having to continuously count stock;
— Move away from tediously having to update spreadsheets;
— Fix mistakes made from errors made in spreadsheets; and
— Streamline their supply chain.
Learn more about how they improved their business ->
The bottom line is that we highly recommend you to consider QuickBooks for your business. However, make sure you use it for its strong point — tracking your company's finances.
QuickBooks inventory management has a clear feature gap for manufacturers. Bridge that gap with inventory management software which can smoothly integrate with your QuickBooks account.
You might be tempted, and you wouldn't be the only one, to just do your inventory management with inefficient Excel spreadsheets. But, using spreadsheets is cumbersome and prone to business damaging mistakes.
Keep QuickBooks for tracking your finances. But, centralize the rest of your manufacturing business by integrating Katana Smart Manufacturing Software and optimize your businesses performance.
Why not try it out for yourself? Start a 14-day free trial, so you can see how much Katana can help your business.
QuickBooks Inventory Management FAQs
What is QuickBooks inventory management?
QuickBooks inventory management is a way to track your inventory, set alerts for when you need to reorder and get some insights into your inventory activity. QuickBooks inventory management covers inventory items, non-inventory items, products and services.
Can QuickBooks manage inventory?
The short answer is yes, but with some limitations. You can track inventory on a basic level with QuickBooks inventory management, but you will lack the full capabilities you will need as a manufacturer. These include bill of materials (BOM) limitations, no production scheduling and no batch tracking.
If you are a manufacturer you should integrate QuickBooks with a smart manufacturing software like Katana to ensure that you effective inventory management that is still effortlessly connected to your accounting.
What inventory method does QuickBooks use?
QuickBooks inventory management determines the value of your inventory using the weighted average cost with the amount debited to the Cost of Goods (COGS) when you sell inventory. The formula used to calculate the average cost is:
Average Cost = Sum of all Items ÷ Number of inventory items.
What is the best system for inventory management?
The best system for inventory management for your manufacturing will depend on your inventory and business needs. An effective inventory management system should allow you to fully manage your inventory in-line with your production and distribution needs, and be integrated with your e-commerce and accounting tools. Katana Smart Manufacturing Software allows you to manage your inventory from a single simple, but powerful dashboard and integrates effortlessly with QuickBooks to ensure that your accounting is automatically synced.
Inventory Tracking in QuickBooks Enterprise – What You Need To Know
Many small and medium enterprises (SMEs) use QuickBooks as their go-to accounting solution. They are so comfortable with its functionalities and UI that switching to any other software is not an option. Taking the same into consideration, Intuit has included an Advanced Inventory management solution with QuickBooks Enterprise.
Why Choose QuickBooks Enterprise with Advanced Inventory?
QuickBooks Enterprise offers Advanced Inventory to take care of all your inventory needs. It has powerful built-in features so that there is no need to look for third-party integrations. It is meant to cater to inventory management needs like barcode scanning, in-depth reports, lot number tracking, discounts, order fulfillment, and much more for small and medium businesses.
With such insights and analysis, QuickBooks Enterprise ensures that you'll always be a step ahead of your competitors and make better business decisions.
Advanced Inventory is a fantastic add-on to QuickBooks. Its best features include:
Lot Tracking
Barcode Scanning
Multi-location Inventory
FIFO Costing
The benefits of employing Advanced Inventory are:
Complete control over the movement of stock
Tracking of multiple locations from a single dashboard
Replenish the stock when needed for better efficiency
An experienced IT support team to handle all your queries
A single platform to manage the inventory and accounts
How to Turn on Advanced Inventory?
To turn Advanced Inventory on:
Go to the Edit menu >
Select Items and Inventory from the left pane.
Click on the Company Preferences
Check the Inventory & Purchase Order are Active
Click on Advanced Inventory Settings.
If Advanced Inventory Settings is grayed out, click on the Help button and then click on Sync Licence Data Online. Re-open the QuickBooks applications to apply the changes.
Which Tasks Can Be Performed with Advanced Inventory?
Managing inventory of any size becomes easy with this advanced tool from QuickBooks. For instance, if you use barcodes to scan your inventory, the tool's barcode scanner seamlessly integrates with QuickBooks.
QuickBooks will automatically correct the incorrect data and will also create barcodes for you (if your inventory doesn't have them). Let's look at the capabilities of the software.
1. Barcode Scanning
Barcode scanning speeds up the mobile inventory picking process and rectifies/reduces data entry errors. You can scan the inventory from any place which has an internet connection, and the same will be reflected in QuickBooks. This will save time, and in every business, time is money.
2. Inventory Reports
Draw meaningful insights from your inventory data with customizable inventory reports and track your inventory better to achieve newer heights. Following customizable reports are available:
Inventory valuation summary
Inventory stock by item
Assembly shortage by item
3. Landed Cost
Do you know that the actual cost of any product is much less than what we pay? QuickBooks helps its users understand the same by breaking the price of an item into multiple factors like freight charges, customs, insurance charges, and miscellaneous expenses.
4. Multiple Location Inventory
With every business becoming dynamic and demanding nowadays, there is a need to handle numerous warehouses at a single time. With QuickBooks, it becomes easier to do so that the software keeps track of all your warehouses, and you can manage them from a single platform.
You can quickly check the status of your inventory, whether your orders are on hold, in transit, or there is a need to re-stock the warehouse.
5. Streamline Fulfillment
Managing the end-to-end process of inventory management is a challenging task. Monitor your sales order from a single dashboard with the enhanced 'pick, pack, and ship' feature. Assign the item to be picked up with a single click or combine the picking and packing process to save time.
Give your workers the needed instructions. You can also print labels like UPS, FedEx, and USPS from QuickBooks.
6. Robust Serial and Lot Tracking
You can now apply serial numbers to individual items and lot numbers to individual lots. Conduct searches and manage your inventory with the help of the assigned serial/lot numbers.
Tracking the purchased products and defective items in a purchase order is now easier than ever with the enhanced tracking feature. The robust tracking will also let you know that the item has already been purchased, needs to be bought, or in-stock.
Final Note
The usage and capabilities of QuickBooks Enterprise with Advanced Inventory make it a perfect solution for inventory management and integrating the data with accounting. Track your inventory at multiple locations, use barcode scanning feature, and generate insightful reports – Advanced Inventory offers everything you need in your accounting solution.
How to Set up Inventory in QuickBooks Desktop | EXPLAINED
QuickBooks Desktop is supplied with an Inventory feature to keep a check on your business items that are in stock. In addition, you can track the inventory value after every purchase and sale of the items. This feature develops to meet the needs of the businesses to keep a proper check of items in a warehouse. Too many items would only be head-on charges for the company and if the stock is low, the customer might look somewhere else to make the purchase. When you are well versed with how to set up inventory in QuickBooks desktop you can keep your inventory records up to date. On top of that, you can set reorder reminders when items fall below a certain point. This blog details the steps to set up inventory in QuickBooks Desktop.
How to Set up Inventory Tracking in QuickBooks Desktop?
Turn on the Inventory Feature before you Set up QuickBooks Inventory
Open QuickBooks Desktop and from the Menu option select Edit.
Choose Preferences and from the list to your left, click on Items & Inventory.
Click on Company Preferences tab and check-mark Inventory and Purchase Orders as active.
Click OK and a warning message appears displaying "QuickBooks must close all its open windows to change this preference."
On the warning message click OK.
Steps on How to add Inventory in QuickBooks Desktop
After turning on the inventory feature in QuickBooks Desktop, here are steps to add an inventory item:
On the QuickBooks Home page, select the Items & Services icon.
From Item List dialog box, choose Item and then select New.
Choose Inventory Part from Type drop-down. A number of options are displayed under the Type window which have to be filled as instructed below:
In Item Name/Number field, enter item identifier.
Left the Unit of Measure blank, unless you are using QuickBooks Premier or above version.
Fill in the Purchase Information and the Sales Information.
QuickBooks will now automatically detect the COGS account (Cost of Goods Sold) account.
Add the Income account from Income Account section. This account will help track the income from this inventory item.
*If you are unsure about the step above, we recommend to contact QB Support as these are the critical fields and needs to be filled properly*
Fill in other details as required and once that is done, click OK.
QuickBooks Enterprise Inventory Tutorial to Turn on Advanced Inventory
Before we move ahead with QuickBooks Enterprise inventory tutorial, you must know the capability of Advanced Inventory in QuickBooks Desktop Enterprise. Advanced Inventory enables you to make use of the following:
FIFO costing
Multiple location inventory
Bar code scanning
Bin or lot tracking
Serial or lot numbers
Sales order fulfillment process
Follow the steps as they appear to turn on Advanced Inventory:
Click on Edit menu and choose Preferences.
Select Items & Inventory from left pane and navigate to the Company Preferences tab.
Checkmark the box next to Inventory and Purchase Orders and make sure they have an Active status.
Click on Advanced Inventory Settings If you are unable to set the feature as active, sync the license data online to make QuickBooks recognize it.
Move to the Help menu and select Manage my License.
Next, move to Sync License Data Online.
Advanced Inventory settings should no longer be inactive.
QuickBooks Inventory Management
QuickBooks is one of the most commonly used accounting platforms among small-business owners. And if you're already a QuickBooks user, you may be wondering whether QuickBooks also offers an inventory management service. After all, accounting and inventory are inextricably tied together—so much so that having a single product to manage both seems like a no-brainer.
QuickBooks does offer a full inventory management and tracking plan through QuickBooks Online. With additional services from QuickBooks Commerce, you can have the majority of your business reliably covered with one service.
QuickBooks Online helps you get the job done with an online platform that combines the best features of QuickBooks with an easy way to manage and view your business. The ability to track inventory and costs, along with taxes and employee management, makes it easier for you to run your business. And if you're already a QuickBooks subscriber, you really can't go wrong with adding your business needs to the portfolio.
QuickBooks inventory management is best for businesses on a budget
Accounting and inventory management are both very important when it comes to running your business. But let's face it: accounting and inventory software can be expensive.
The nice thing about QuickBooks? It includes both. QuickBooks users can enjoy an accounting system that works for them and rudimentary inventory control without paying hundreds of dollars extra each month.
QuickBooks' inventory management capabilities are only supplementary features to the platform's accounting function (which is why inventory management isn't available on all plans). This does not mean that it is not well covered, though. The Plus and Advanced plans from QuickBooks Online allow you to track inventory in addition to tracking income, expenses, cash flow, and invoices. It may be a supplemental feature, but it works well within the whole platform.
So QuickBooks' inventory tracking functionality works well for both small businesses with less than a hundred sales orders per month and more complex needs of midsize businesses. In fact, because it's combined with all the accounting features of QuickBooks Online, the inventory management plans allow you to keep your business one step ahead at all times.
QuickBooks inventory pros and cons
Pros
Cheaper pricing than other options
Seamless communication with accounting software
Smooth integration with other systemsCons
Add-ons unlock ecommerce selling
No multichannel tracking
Additional features available with higher-cost plans or products (like QuickBooks Commerce)
QuickBooks inventory pros
Although QuickBooks is not designed specifically for inventory management, it does a good job of providing you with the basic features needed to run your business. But, it is not the best and has a few flaws.
QuickBooks requires add-ons to unlock ecommerce selling and other features that many other brands have upfront. In order to sell online, you need to use QuickBooks Commerce, which can cost your business. Although the regular inventory management side of QuickBooks does integrate sales data and inventory lists with many popular ecommerce apps, you won't be able to branch your business out further.
And while we're on the subject? Multichannel tracking—which allows you to follow your inventory as it's sold across multiple sales channels including Instagram, ecommerce, and brick-and-mortar retail stores—is not available on QuickBooks Online. Instead, you will need to invest in QuickBooks Commerce. This takes down the number of features immediately available to users, and increases your cost.
Finally, we're not thrilled with the way QuickBooks makes necessary features available on only its desktop app. Many features like barcoding, unlimited customer support, and over 200+ report templates are only available there. You want to be sure you're getting the best software for your business—one that will work with many users and across warehouses and locations. We cannot guarantee that QuickBooks will do that effectively without incurring extra costs.Best Inventory Management SoftwareOrdoroBest for ecommerceGet StartedInFlowMost budget pickGet StartedUpserveBest for restaurantsGet StartedCin7Best ERP solutionGet StartedZoho InventoryBest for small businessesGet StartedLearn more about our top brands.Learn More
QuickBooks inventory cons
We need to note, though, that QuickBooks treats its inventory management as a supplementary feature rather than a standalone product. And honestly? We can see why.
QuickBooks offers very limited inventory management capabilities on pretty much every plan. Sure, you can track inventory levels, but you don't get any manufacturing features (like bill of material generation). Even features that other inventory platforms consider basic (like managing multiple warehouses) isn't available unless you have a QuickBooks Desktop Enterprise plan.
And while we're on the subject? We're not thrilled with the way QuickBooks makes necessary features available on only its desktop app. Without cloud-based inventory management software, you can't enjoy real-time data about your business. You also can't have multiple users updating your records simultaneously (like they'd need to if you're managing multiple warehouses).
Most importantly, though, QuickBooks' inventory management system tends to produce more negative inventory than other providers. Negative inventory occurs when your inventory tracking system shows a negative number of inventory items in your possession—usually due to issues like reporting order fulfillment too soon.
Apparently, this is such a common problem with QuickBooks products, the brand has released a whole help article about it. QuickBooks even acknowledges that these issues may affect everything from your profit and loss statements to your cost of goods sold.
Delivering Business Advice Directly to YouEmail*Sign Up
By signing up I agree to the Terms of Use.
QuickBooks plans and pricing
Many people don't know that there are actually two different versions of QuickBooks: the cloud-based online version (QuickBooks Online) and the desktop version (QuickBooks Desktop). QuickBooks Online is available for a recurring monthly fee and has four plans with varying prices.
QuickBooks Online plans
| Plan | Price | Key features | Learn more |
| --- | --- | --- | --- |
| QuickBooks Simple Start | $12.50/mo. | General reportsTrack income, expenses, and invoices | View Plans |
| QuickBooks Essentials | $25.00/mo. | Time trackingBill management | View Plans |
| QuickBooks Plus | $40.00/mo. | Inventory trackingProject profitability tracking | View Plans |
| QuickBooks Advanced | $90.00/mo. | Invoice and expense batchingWorkflow automationDedicated account manager | View Plans |
Data effective 7/21/21. At publishing time, pricing and features are current but are subject to change. Offers may not be available in all areas.
As mentioned, this version of QuickBooks is a cloud-based accounting software, meaning it can be accessed and edited in real time from any device. And with plans starting at $12.50 per month, QuickBooks Online is a lot cheaper than other inventory options.
On the flip side of that, most QuickBooks Desktop plans are available for a yearly fee.
QuickBooks Desktop plans
| Plan | Price | Key features | Learn more |
| --- | --- | --- | --- |
| QuickBooks Pro Plus | $199.99/yr. | Bills and accounts payable managementTime trackingInventory tracking | View Plans |
| QuickBooks Premier Plus | $299.99/yr. | ForecastingProfitability trackingProgressive client billing | View Plans |
| QuickBooks Enterprise | $1,147.50/yr. | Warehouse managementSerial and lot trackingMobile inventory barcode scanning | View Plans |
Data effective 7/31/2021. At publishing time, pricing and features are current but are subject to change. Offers may not be available in all areas.
The exception to the flat-fee rule is QuickBooks Enterprise. This advanced plan is available for a yearly subscription fee of just $1,219. That's roughly a third of what inventory management competitors like Cin7 charge per year for its most basic plan.
The QuickBooks Enterprise plan for desktop helps you automate inventory and track inventory across warehouses and multiple locations. With the QuickBooks app, team members have a mobile barcode scanner on their phones and can follow instructions on where each product needs to go.
Key features of QuickBooks inventory management
Basic features
Managing inventory in QuickBooks Online or QuickBooks desktop is relatively simple. In fact, the platform doesn't offer much more than basic tracking of inventory levels and shipments:
Track products
Track cost of goods
Receive low inventory notifications
Create purchase orders
Manage vendors
Review best-selling items
QuickBooks advanced inventory features
While most of QuickBooks' plans include only limited inventory management features, the Enterprise plan on QuickBooks Desktop offers enhanced capabilities:
Manage multiple warehouses
Pair your QuickBooks account with a barcode scanner
Print labels
Track items by bin number
Manage sales order fulfillment
However, these features are available only to QuickBooks Desktop users with an Enterprise plan. And because they're available only to Enterprise plan subscribers, they come with a significant drawback—you can't access your inventory tracking solution from the cloud.
There are some worthwhile advanced features, and QuickBooks' accounting integrations do put the software a step above other inventory management systems.
QuickBooks inventory FAQs
What is QuickBooks inventory management?
Intuit QuickBooks is primarily an accounting software, but it offers some supplementary inventory management features too. QuickBooks offers both cloud-based software and desktop software—but you'll have to sign up for an Enterprise plan through QuickBooks Desktop to enjoy the full range of inventory management features.
How much does QuickBooks cost?
The pricing for a QuickBooks plan varies depending on the type of QuickBooks software you choose and the plan that works best for you. Prices range from $12.50 per month for the QuickBooks Online Simple Start plan to $1,147.50 per year for an Enterprise Desktop plan.
While that may sound like a lot, it's actually a lot lower than what small-business owners usually pay for their inventory management.
What is the best program to keep track of inventory?
The right inventory management software varies from business to business. There is no one-size-fits-all solution—but we think Ordoro and Zoho get pretty close. With its multichannel selling features and dropshipping capabilities, Ordoro has everything you need to run your store. Meanwhile, Zoho's free and inexpensive plans make it perfect for small businesses just starting out up to midsize businesses with 60,000 orders per month. We've got options for all of your business needs—from restaurants to budget picks, manufacturing to warehouse management—to ensure your business needs are met with the right tools.
The takeaway
Does QuickBooks offer an inventory management solution? Yes, it does.
Do we recommend QuickBooks for inventory management? Yes, we do, depending on your business needs.
QuickBooks' inventory management works well for small businesses, but does have a lot of features behind a paywall—like requiring you to sign up for the next plan or add-on service. This isn't a great part of the software, but for basic organization (and combining it with QuickBooks accounting) the inventory management works well with tracking invoices, automating quantity adjustments, and sending out goods. Is it perfect? No, but it could be the thing your business needs.
Businesses that are already using QuickBooks for accounting might enjoy using the same platform for their inventory management as it would allow them to enjoy both services for one low price. With the option to include payroll with QuickBooks Online and QuickBooks Desktop Premier, your entire business can be housed on one platform. With so many other things for you to juggle as a business owner, QuickBooks makes it easy.